History and Aims
The establishment of the Federation follows over a decade of dialogue between individuals and countries about the possible formation of an Asian regional organisation.
The most recent catalyst was a meeting held in Rome in September 2010 during the FEA Aerosol Congress with attendance by Australia, China, India, Japan and Thailand. This meeting canvassed the idea of a "federation" of the represented associations and following further progress at a meeting during the 2011 Australasian Aerosol Industry Awards, the parties met again during the 'Aerotech' event in Zhongshan, China in October 2011.
The Zhongshan meeting worked on and agreed the Rules and Constitution of a new body and unanimously agreed to the establishment of the "Asian Aerosol Federation (AAF)".
Australia was elected as the inaugural President with Japan as the Vice President. A formal announcement, signed by all parties was agreed and subsequently released.
The first official AAF meeting occurred in Tokyo on 29 June 2012.
The Federation is incorporated in Hong Kong under the Companies Ordinance as a Company Limited by Guarantee.
Facilitating enhanced communication in the aerosol industry
Our goal is to work together to inform and educate potential consumers across the Asia Oceania region on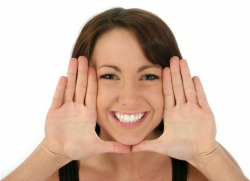 the benefits of aerosol products.
As an organisation we also aim to encourage and assist countries who do not yet have national aerosol organisations, to form them and to eventually come under the Federation umbrella.
The sharing of technical and legislative information will be crucial to the establishment of these organisations.
While the world's population of 7 billion people consumes around 14 billion aerosol products annually, Asia's 4.1 billion people consume 3.6  billion aerosols annually, meaning per capita consumption in the region is somewhat below the global average.
That figure is something the Asian Aerosol Federation hopes to change, while still committing to the highest standards of safety and environmental stewardship.
Sharing information on technology, legislation and regulations
The sharing of information on technology, legislation and industry standards is an important goal of the AAF.
While mature markets have long established regulations and standards in these areas, we sometimes see the pace of technological and industrial development outpacing regulations in emerging and fast growing markets.
Regional cooperation is essential to ensure that such standards and legislation are globally harmonised and don't hinder trade or the sharing of knowledge across national borders.
Developing a global voice and improving industry standards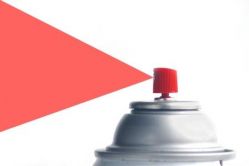 To achieve dynamic and ongoing success within the aerosol industry we must initiate a global conversation.
With the Asian region now accounting for a sizable portion of global fillings and with the rich potential offered by even a modest increase in per capita consumption, the Federation has an important role in ensuring that safety and environmental standards keep pace with this growth.